Full Speed Plumbing & Drains offers professional plumbing repair and installation services for homeowners in Auburn, Washington and the surrounding areas. To get started, give us a call at or request your service online today.
Plumbing may be out of sight, but it'll be the first thing on your mind if things go awry—call us for help, day or night!
Dependable Plumbing in Auburn, WA
Why schedule regular plumbing services in Auburn, WA? If you're one of the 59% of residents in Auburn that own their house, you care about property value, especially if you're purchasing or selling a suburban estate. However, with the trend showing a slight decline in new residents in Auburn, it could be difficult to move property if the plumbing system isn't up to standard.
One of the first things potential homebuyers look for is strong piping that makes or breaks a sale. If you want to be sure, trust Full Speed Plumbing of Pierce County for the plumbing maintenance, repairs, installations, and replacements your property needs. Our family-owned and operated team handles all the details, from updated fixtures and pipes to appliances.
Plumbing Maintenance and Inspections
With us, your piping lasts, whether it's polybutylene that lasts about 15 years or durable copper and brass that last nearly 100 years. The plumbing system might even exceed its expected lifespan with regular maintenance from our experienced professionals every two years.
Call us for whatever you need, including the following:
We can snake a camera through your pipes to check their condition
We can replace broken, worn, or bellied sections for free-flowing water and sewage
We can use the latest techniques to unclog buildup and more
Plumbing Drain Services
Whether we find clogs or you observe backflow, slow-draining water, or water stains around your home, plunging is the first step to getting the system flowing again. However, serious clogs need rooter services to deal with flushed baby wipes, grease buildup, or loose sediments deeper in the pipes. We also cover drain services in Auburn, WA, that use powerful hydro jetting to break up clogs with pressurized water.
Plumbing Repairs and Replacements
You need repair plumbing services in Auburn, WA, if you notice the following:
Water bubbling or gurgling in other fixtures when you flush a toilet
Discolored or off-tasting water
Pooling water
Cracked basement slabs
Running water sounds when the water is off
If we come across weakened or bellied pipe sections or see old piping requiring constant and costly repairs, replacing sewer and water lines may prove necessary instead. To check, we'll conduct a non-invasive trenchless repiping or quicker pipe bursting or pulling, depending on your preferences.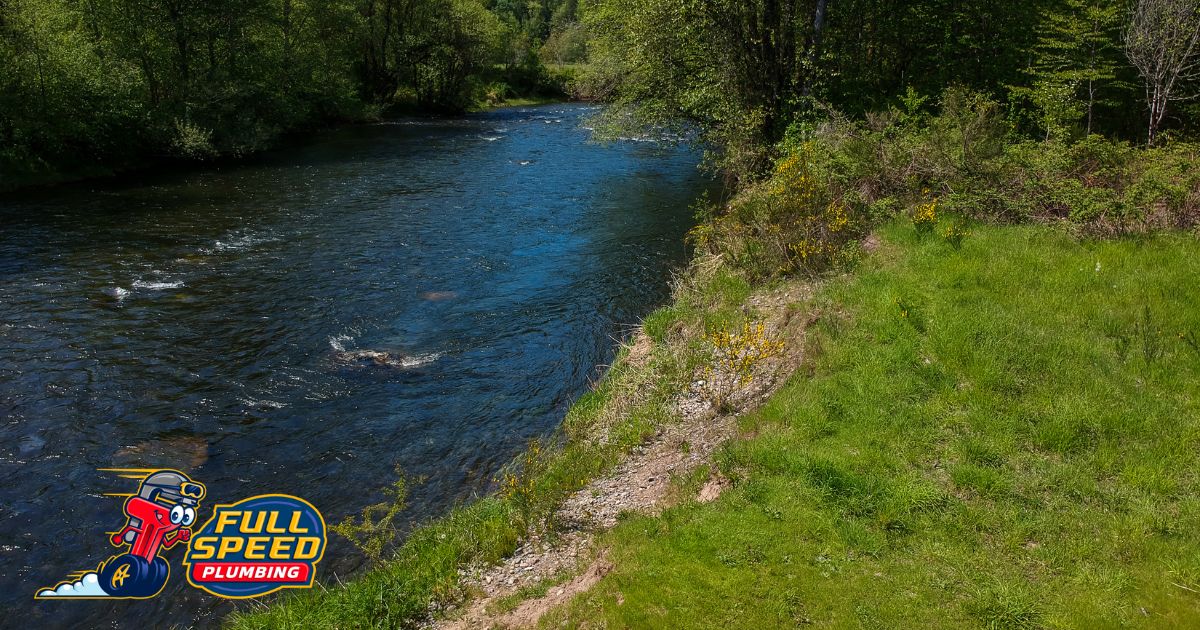 Sump Pumps in Auburn, WA
Sump Pump Inspections
Winter months in Auburn receive up to six inches of precipitation monthly, higher than the state average. So, sump pumps are vital, especially in homes at lower elevations.
Be sure to keep your pedestal or submersible pump in top condition with regular inspections that may include:
Emptying basin debris and water
Cleaning the drain line
Running the system to check the efficiency
Sump Pump Repairs and Replacements
Is your pump not draining basin water? Does it have a faulty motor, blocked impeller, or clogged discharge line? It needs immediate attention before your home floods. After checking the breaker and electricity output, our sump pump repair in Auburn, WA, should solve the problem. If not, we'll help you source the best options for a replacement unit and install it quickly so that it can continue protecting your home.
Water Heaters in Auburn, WA
Water Heater Installation and Maintenance
Hot showers during Washington's winters can be life-saving, which is why you need access to reliable water heaters in Auburn, WA. A tankless option heats on demand, whereas a conventional water heater holds large amounts of hot water. Whichever system you prefer, we can install it and maintain it annually.
Our maintenance professionals will flush sediments from the water heater to ensure optimal flow and clean water. We also inspect the release valve and thermostat for optimal efficiency.
Water Heater Repairs
Limited hot water, sediment-filled or off-colored water, and a leaking tank are primary signs you need plumbing services in Auburn, WA. However, if cracks or corrosion jeopardize your heater's functionality, a replacement could help you save on future repairs and utility bills.
Water Treatment Services
Auburn has some of the softest water in Washington, at 38.7 PPM. However, that doesn't mean it is free of harsh chemicals or sediments. Filtration systems and softener systems help by eradicating scale buildup, dangerous bacteria, and unpleasant water taste.
The Fastest Way to Five-Star Optimal Plumbing!
Don't play the guessing game with your fixtures, appliances, drains, and pipes—call Full Speed Plumbing at for reliable plumbing services in Auburn, WA, including 24/7 emergency services!