Full Speed Plumbing & Drains offers professional plumbing repair and installation services for homeowners in Bothell, Washington and the surrounding areas. To get started, give us a call at or request your service online today.
For prompt, dependable, and affordable plumbing services in Bothell, WA, call Full Speed Plumbing of Snohomish County. We offer sump pump, water treatment, water heater, plumbing, and drain services to keep your home's plumbing system up and running. Schedule your service today by calling or requesting an appointment online.
Plumbing Installation Services
How well your plumbing system operates depends on the quality of its installation. Put your trust in the plumbing professionals who care, and contact Full Speed Plumbing for reliable installations in or around Bothwell, WA. We can install toilets, faucets, new pipes, sump pumps, water lines, and more, so reach out to the team that does it all for a reasonable price.
Plumbing Inspections & Maintenance
The condition of your plumbing remains a mystery until you have a reputable plumber examine it. Our trained plumbers have years of experience and know the warning signs of common issues. We can recommend tips to keep your system in good shape and offer advice on how you can improve it. Some homeowners overlook the importance of routine plumbing maintenance, but we're here to warn you against that. Staying on top of your plumbing inspections and maintenance appointments offer many advantages, such as:
Avoid Costly Future Repairs – A plumbing problem that seems like no big deal might not be at first. However, the longer you neglect an issue with your plumbing, the worse it will get, such as with a clog. You'll spend more money fixing the problem later than if you had resolved it in its early stages.
Decrease Your Water Bill – Plumbing maintenance can save you money on your monthly bills! Tackling small leaks or faulty parts could help your system run more efficiently and reduce your water bill. Who doesn't enjoy having more money in their pockets?
Extend Your Plumbing's Lifespan – Prevent the early replacement of your plumbing system and schedule maintenance today!
While you can try some troubleshooting tips, it is vital to contact a professional plumber as soon as you need repairs. Save yourself the trouble of dealing with it later and tackle the issue head-on with the help of our team. If you're not sure when it's time for plumbing repairs, our team can thoroughly inspect your unit and help you understand common repair warning signs.
When Do You Need Plumbing Repairs?
We handle plumbing repairs of any size. Look for the following signs you need them, then call us for plumbing services in Bothell, WA:
Your water bills have gone up unexpectedly.
Foul smells are coming from your plumbing system.
Water slowly drips from your faucets.
You don't get good water pressure from your shower.
There are water stains or brown spots on your walls.
Water Heaters in Bothell, WA
Water heaters are available in multiple sizes, models, brands, and system types, but we work on them all! You can trust us to deliver unmatched water heater installation, repair, and maintenance services. We provide fast repairs, so you don't have to worry about taking a cold shower for long.
Our expert plumbers can help you choose a new unit when it's time to replace your old hot water heater. With proper maintenance, water heaters typically last around 20 years, so don't forget to schedule annual maintenance appointments. Tankless or standard, our team will service your water heater!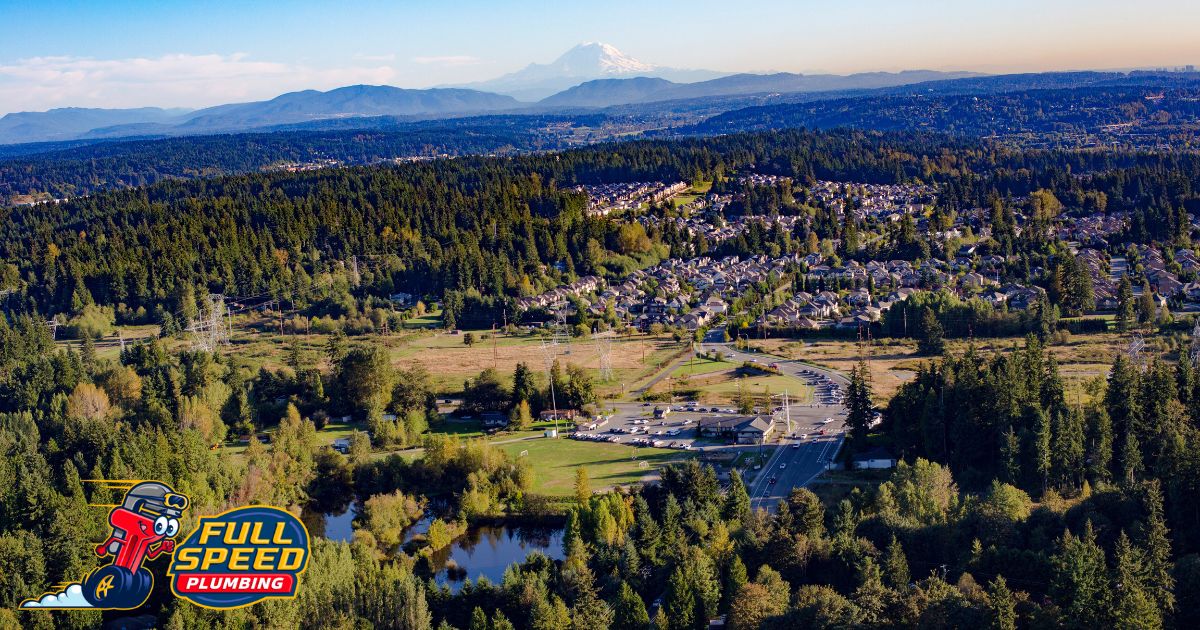 Water Treatment & Drain Services in Bothell, WA
We offer the following drain and water treatment services:
Water flow checks
Water conditioning
Filtration systems
Water softening
Rooter service
Drain and sewer line installation and repair
Hydro jetting
Sump Pump Inspections, Repairs, & Replacements in Bothell, Washington
If you need to swap your broken, old, or flood-damaged sump pump with a suitable and affordable replacement, you've come to the right place. We also offer sump pump repair in Bothell, WA, if your current system is salvageable and requires professional fixes.
Types of pumps we work on include the following:
Pedestal sump pumps
Sewer ejector pumps
Submersible sump pumps
Water pumps
Sump pump problems of any size are difficult to tackle alone, so reach out to our sump pump specialists today! We have dealt with everything from minor issues to complete system overhauls and are fully confident in our ability to help you. Call our team today for exceptional services in Bothell, WA.
Contact Bothell's Best Plumbing Business: Full Speed Plumbing!
Now that you know which family-oriented business offers first-class plumbing services in Bothell, WA, contact Full Speed Plumbing for your free quote. We're accessible 24/7, so you never have to wait long to receive assistance. Schedule a service by calling or submitting our online form.