Full Speed Plumbing & Drains offers professional plumbing repair and installation services for homeowners in Anacortes, Washington and the surrounding areas. To get started, give us a call at or request your service online today.
Are you searching for trusted plumbing services in Anacortes, WA, with experienced, local, and reliable plumbers? Look no further than Full Speed Plumbing. We offer a wide range of plumbing, sump pump, and drain line services at fair and honest prices. Call us at to book now!
Top-Rated Plumbing Services from Full Speed Plumbing
Without your plumbing system, your daily cooking, showering, and cleaning activities would not be possible. That's why having a smooth-running and efficient plumbing system is essential to Washington homeowners. At Full Speed Plumbing, we make it our mission to deliver outstanding plumbing services for a wide range of needs and concerns and save you as much money as possible.
Anacortes Plumbing Repairs
Plumbing problems can quickly turn the average day into a stressful and frustrating one. However, you have Full Speed Plumbing of Skagit County ready to help in your time of need, offering 24/7 availability and immediate arrival to your property. We stock our vehicles with all the supplies we need to ensure the fastest and most efficient service, wasting less time driving back and forth for spare parts and equipment.
Look for signs you need plumbing repair, and call us if any of the following scenarios apply to you:
Your drinking water has a noticeable flavor or tastes unusual.
Your faucets take a long time to produce water or slowly drip.
Your plumbing system struggles to provide hot water.
You have clogged or flooded sinks, toilets, or showers.
Your water supply has sediment or is too hard.
The plumbing in your home has lost efficiency.
The pipes in your plumbing are old, rusted, or worn.
Scheduling periodic plumbing inspections is a great way to avoid these problems or tackle them early on. Book maintenance with us once a year!
Plumbing Replacement, Maintenance, & Inspections
Our plumbing experts have years of experience executing plumbing replacement, maintenance, and inspection services. We will advise you on how to keep your plumbing in the best possible shape and how to keep it clean. We also can replace old and weak pipes with durable new ones.
Water Treatment Services
You and your family deserve the healthiest, cleanest, and safest water, and our team knows exactly how to help. We offer top-notch water treatment services to help remove unwanted contaminants from your drinking water, such as bacteria, sediment, dirt, and debris. Our team can check the flow of your water, provide filtration system options, and soften your supply if it is too hard.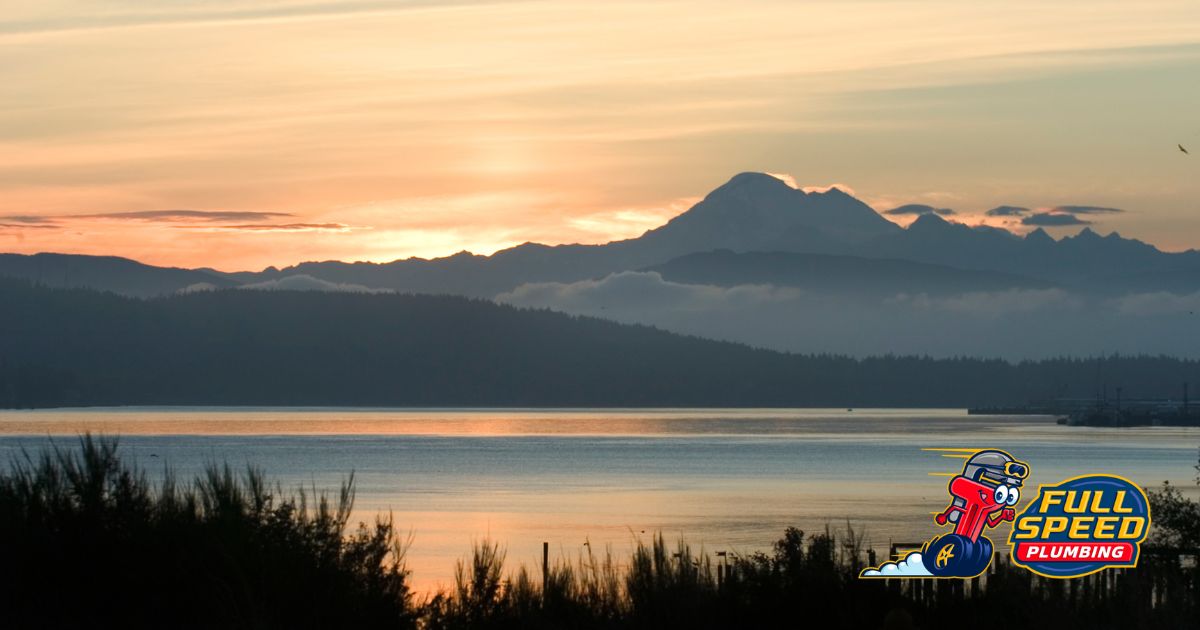 Our Services for Water Heaters in Anacortes, WA
There is nothing quite like a hot and relaxing shower after a long day. When your water heater isn't functioning at its best, you can't enjoy this simple luxury. Full Speed Plumbing springs into action to repair your problematic system quickly and determine the best next step to take.
Our water heater services in Anacortes, WA, include:
Water heater repair
Water heater replacement
Water heater maintenance
Water heater installation
We service both standard and tankless water heater units and can help if you want to switch from one to the other!
---
Helpful article: Why Is My Water Heater Leaking?
---
Superior Anacortes Sump Pump Services
Our staff has seen all possible problems that can happen with your sump pump. We recognize the importance of having your sump pump work without issue to take out excess moisture and prevent interior flooding. You also need a functional sump pump to avoid conditions that attract mold.
Contact our team for sump pump repairs, replacement, installation, maintenance, and inspections. Regardless of the type of pump you have, we know exactly how to help. We service pedestal pumps, submersible pumps, sewer ejector pumps, and water pumps and can help you make the most out of your system.
Below are some signs you need sump pump repair in Anacortes, WA:
Nonstop running
Unusual cycling
Loud struggling sounds
No water inside the pit
Inability to turn on and run
Affordable Drain Services in Anacortes, WA
Clogged drains can happen slowly over time and put a pause on the daily use of your plumbing system. Full Speed Plumbing has the experience, determination, and equipment to swiftly install and repair your sewer and water lines. We also can restore your dirty and clogged drain lines to a clean and safe condition with our hydro jetting and rooter services.
Call Full Speed Plumbing to Schedule Fast Plumbing Services in Anacortes, Washington!
The business that offers the best plumbing services in Anacortes, WA, is Full Speed Plumbing. We proudly serve Anacortes and the neighboring towns and provide free service quotes. Schedule an appointment by submitting our online form or calling .